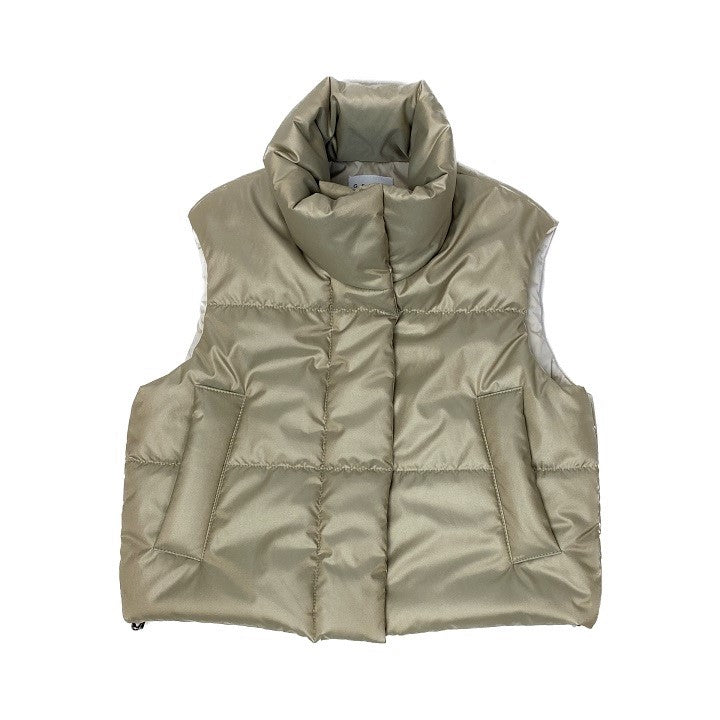 PUFFER VEST, CROPPED
€379,01 ( €305,65 for non-EU customers )
Gemmi's new cropped puffer vest with big pockets is available in several beautiful pastel colors. This vest will both brighten your day and keep you warm. 
This limited edition vest is made from windproof and water repellent fabrics, with a soft down-like nonwoven lining. The vest has a high collar and push button closing.  The two pockets are deep, and will hold your phone and keys while you are out walking. 
The length of the vest is 50 cm. 
Designed and made in Finland 
We only keep a limited stock, in order to minimize the level of unsold garments. Outerwear ordered through our online shop are for the most part made to order and delivered within 2-3 weeks, assuming we have the necessary material in stock.
DETAILS
Cropped puffer vest with collar  
Drawstring at the hem
Length of vest 50 cm
Push button closing at the front
Two large size side pockets
MATERIAL
Light weight, windproof and water repellent polyester fabric
Thermo down-like nonwoven padding 
PUFFER VEST, CROPPED