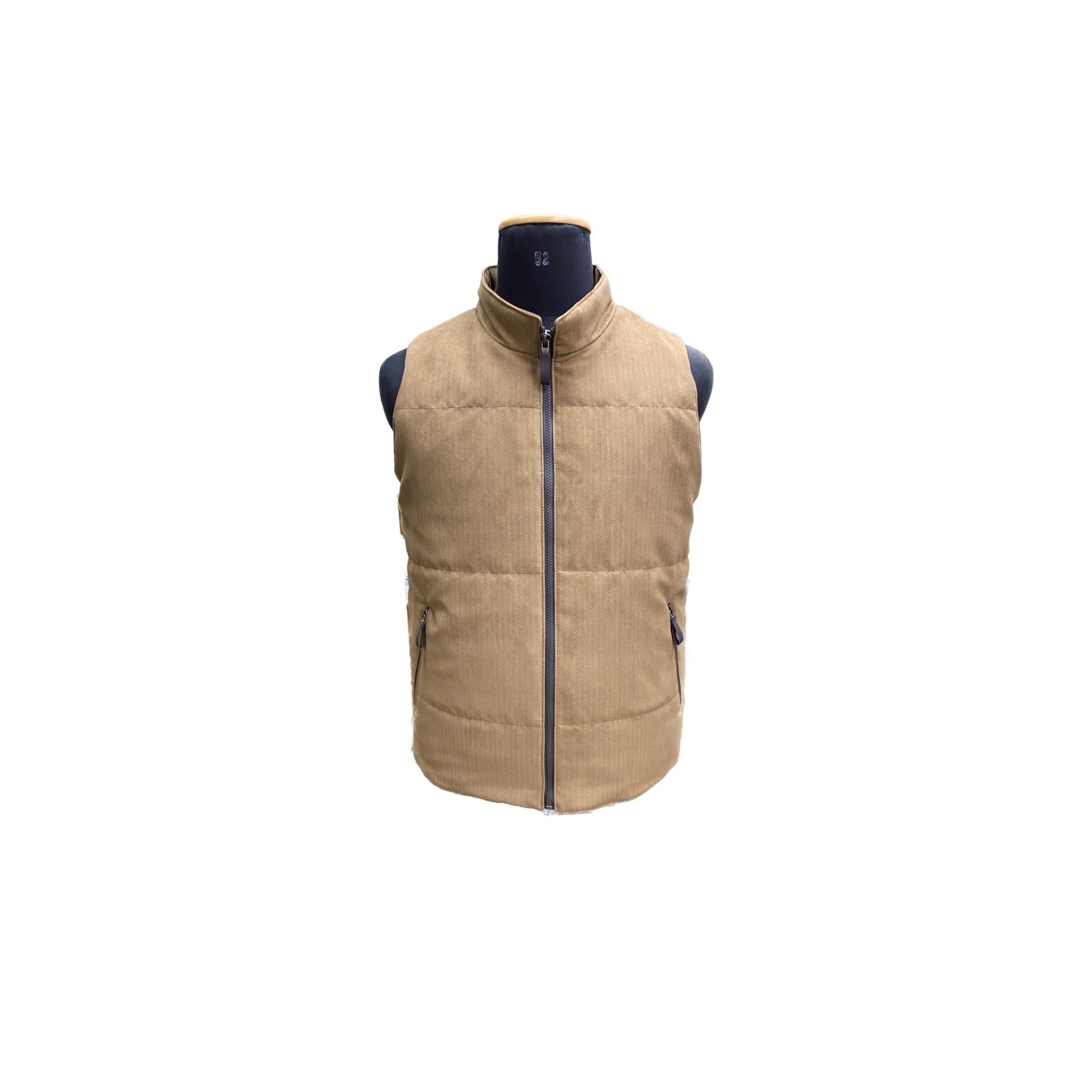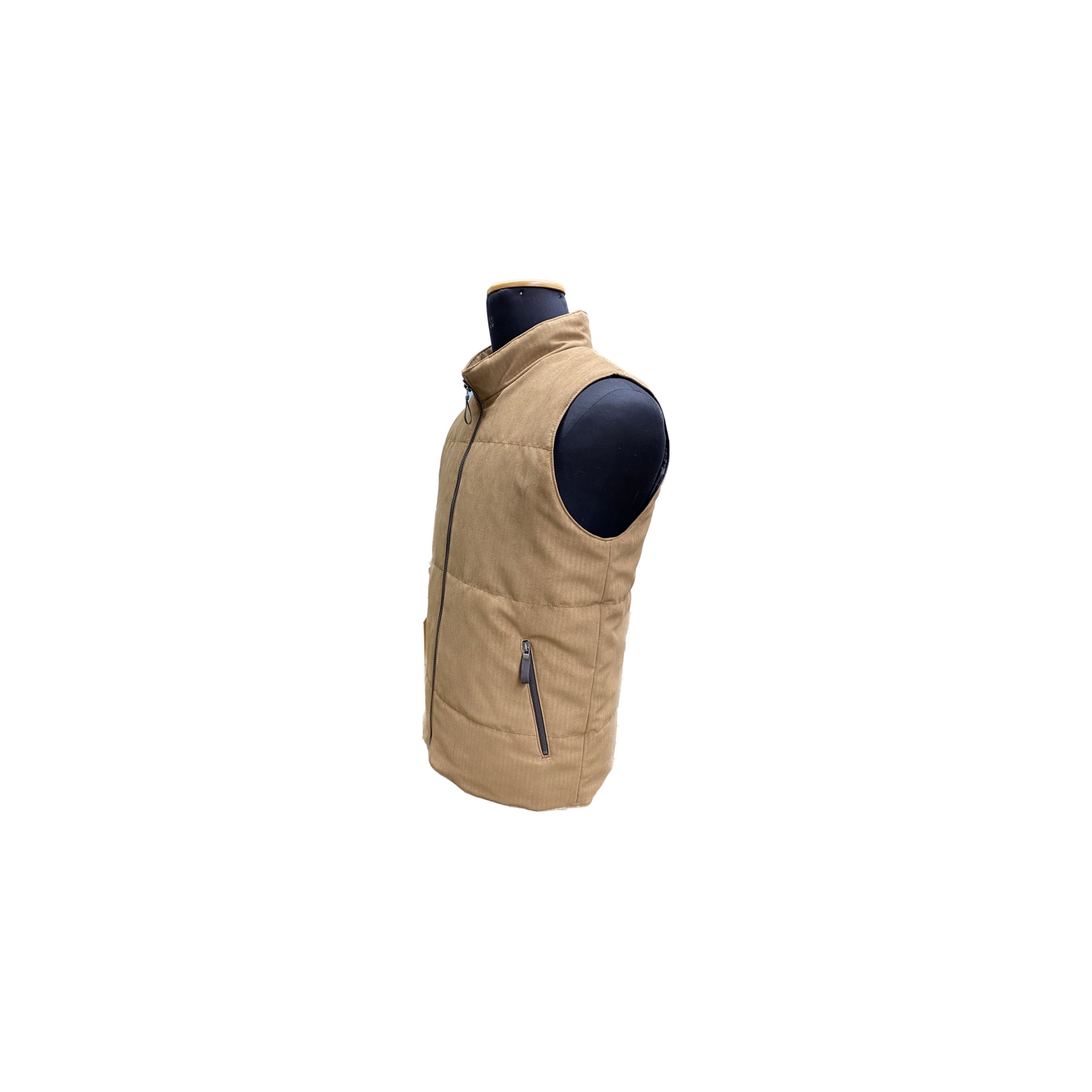 MEN'S LIGHT PUFFER VEST
€339 ( €273,39 for non-EU customers )
Gemmi's light puffer vest for men is the perfect garment for chilly days. Wear under an overcoat to keep warm, or combine with a polo jumper or shirt when the required dress code is casual.  
The vest is available in three colors. The fabric with a fishbone pattern feels soft, but is windproof and water repellent. The pockets have zipper closing. 
Designed and Made in Finland
We only keep a minimum stock to minimize the amount of unsold garments. Outerwear ordered through our website are made to order and shipped within 1-2 weeks. 
DETAILS
Vest with light non-woven padding
Length of vest 70 cm 
Zipper closing and pockets with zipper 
MATERIAL
Polyester fabric, lightweight, windproof and water repellent 
 Non-woven padding between lining and outer layer 
SIZE AND CARE 
The size is generous and wide. The jacket can be washed in 30C.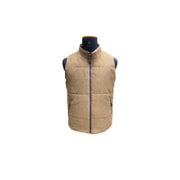 MEN'S LIGHT PUFFER VEST